I created this as a my second macro, I use satellite images for my flight sim games, wanted something..better..so: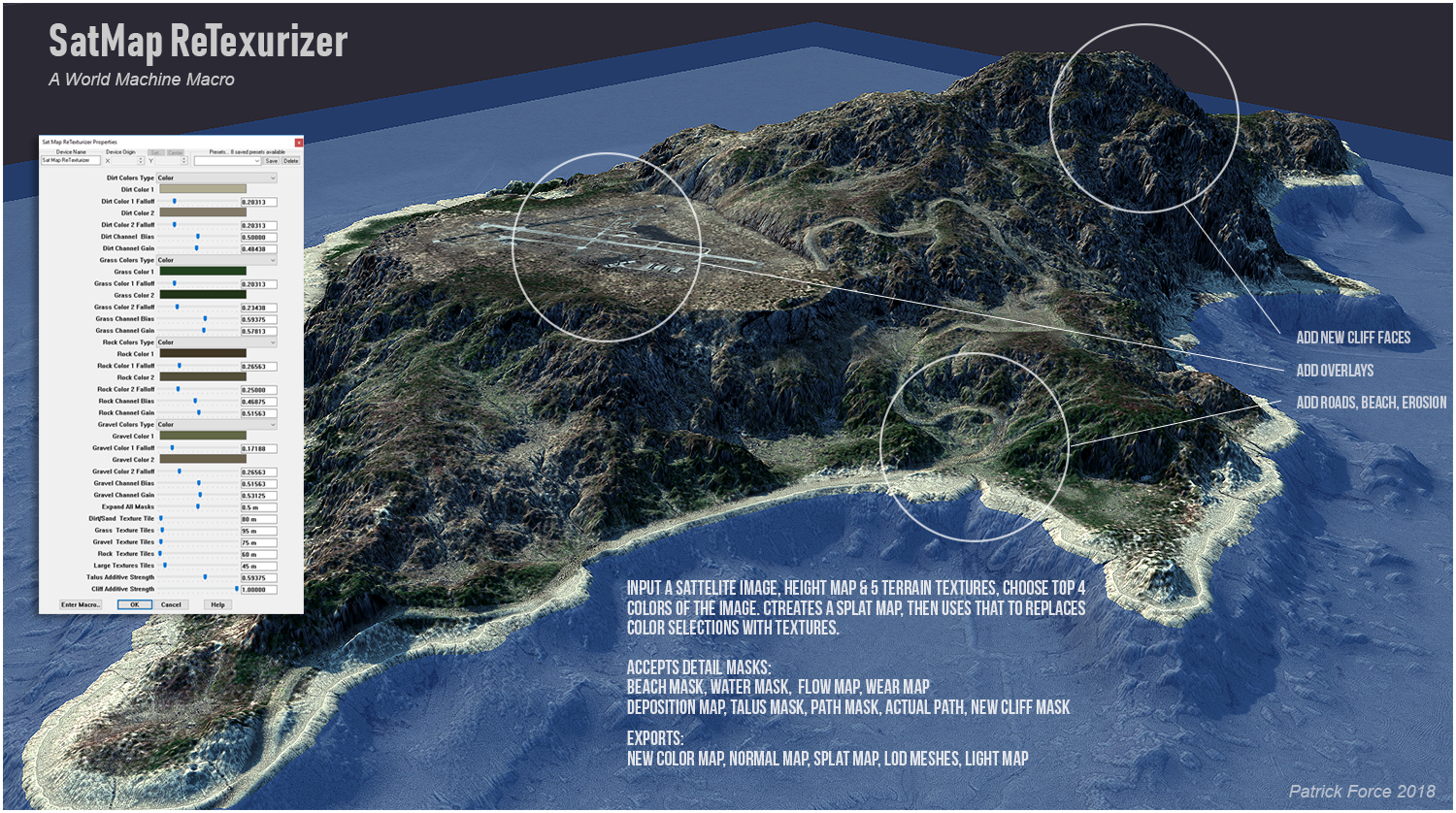 I will post more, when further along.
ok, some new pics..updated the input sat map with WM erosion and my own stylized magic, see the side by side.
I am still finalizing and testing..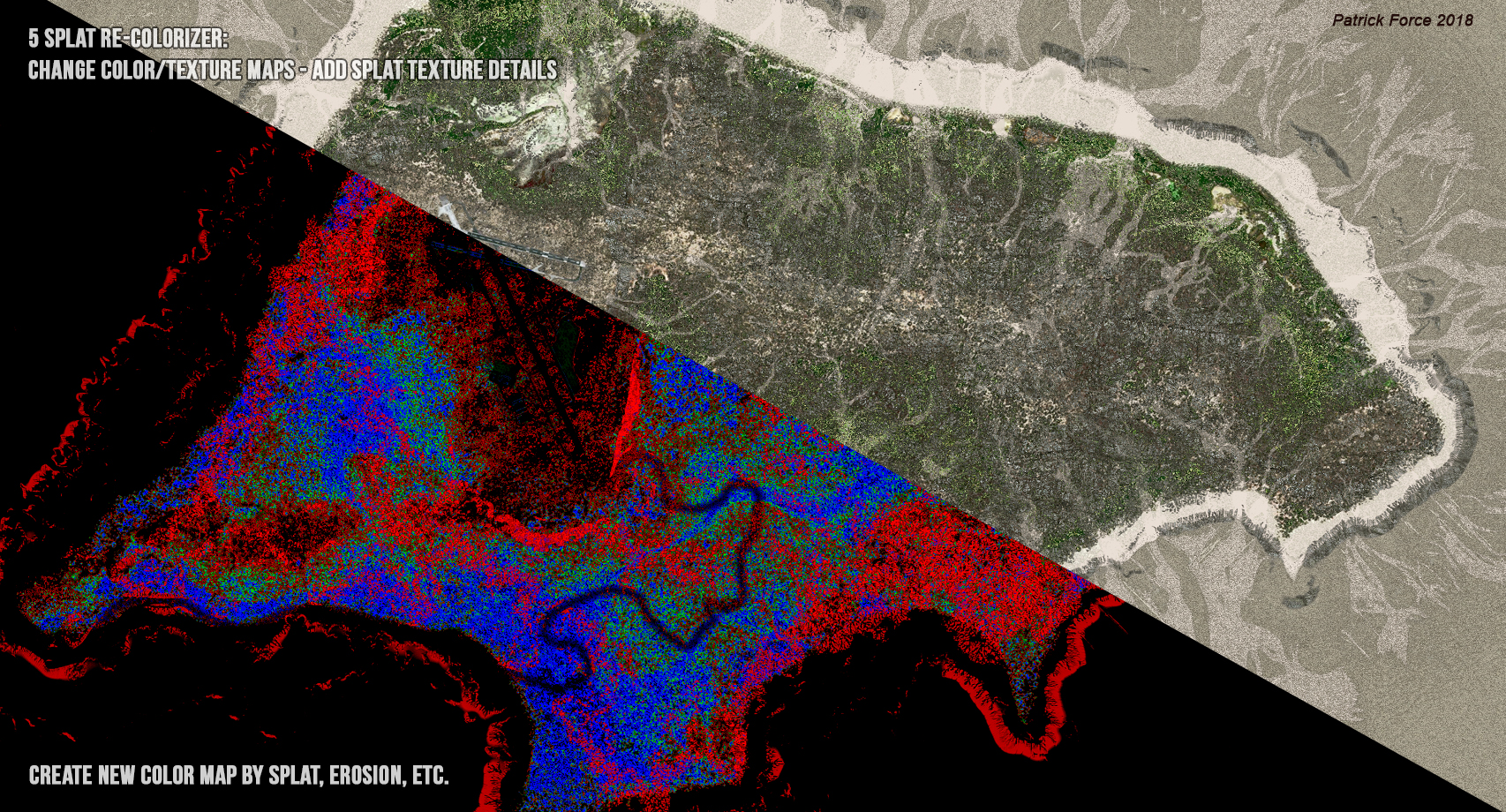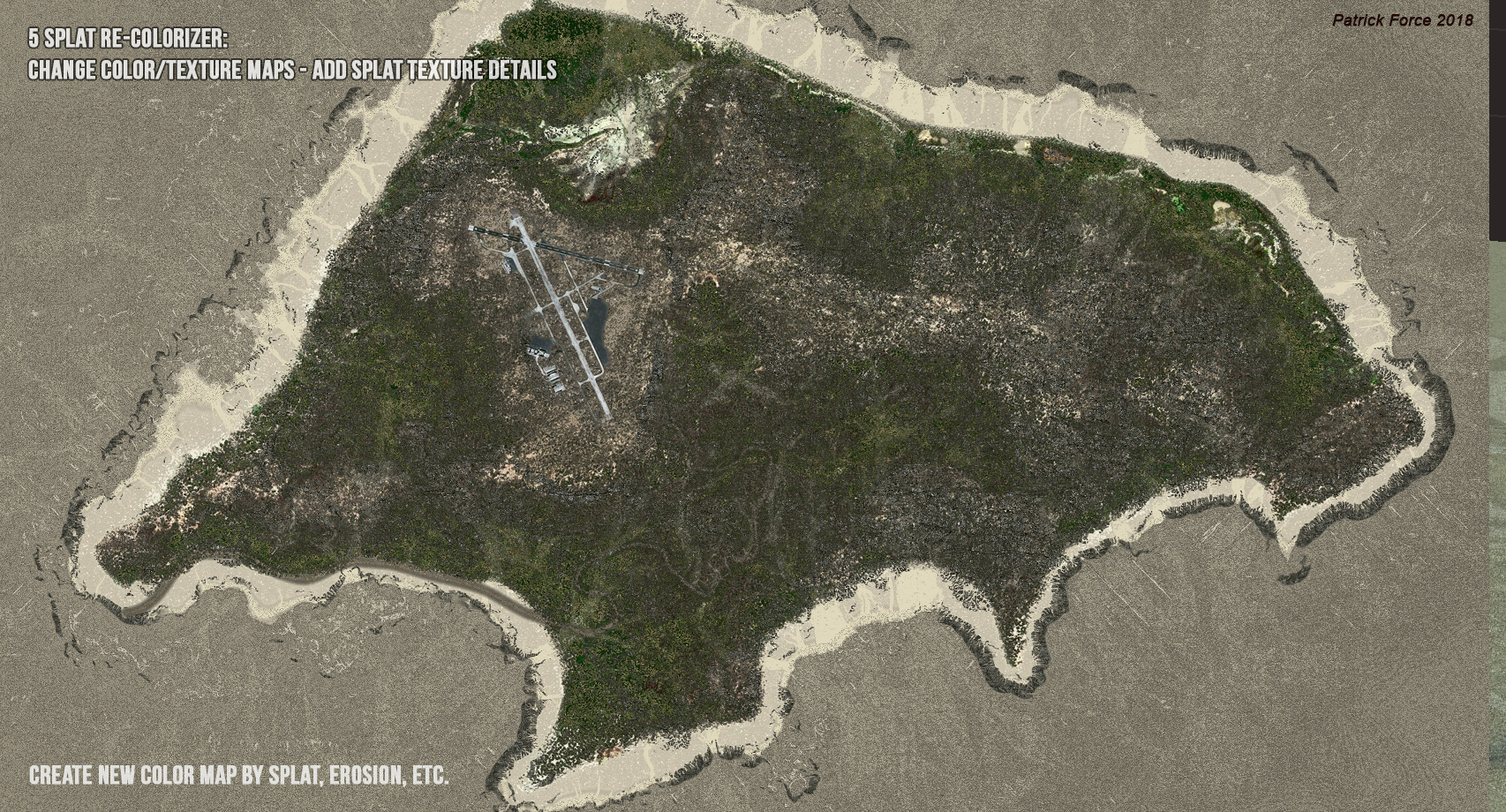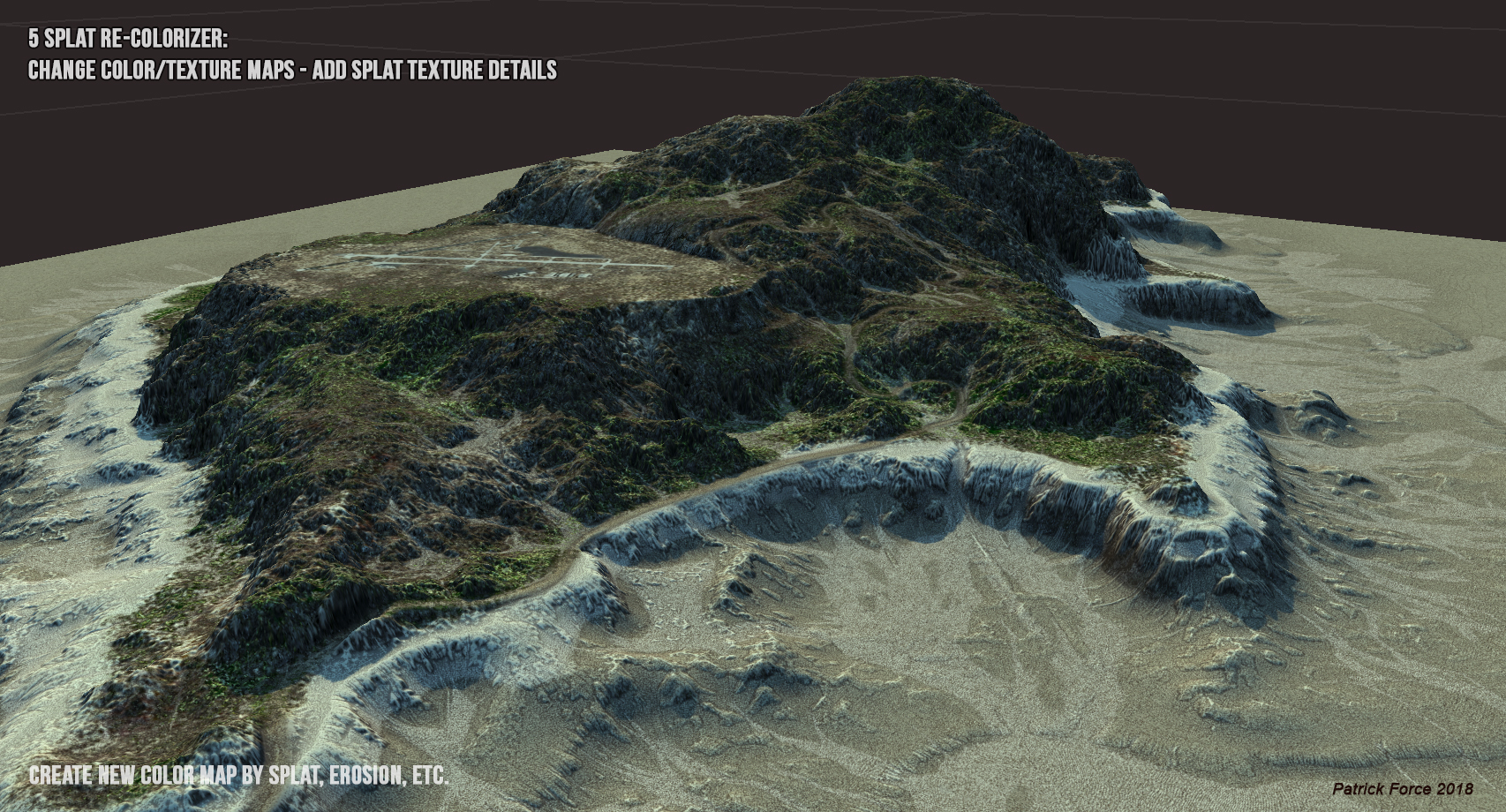 and how the whole thing works..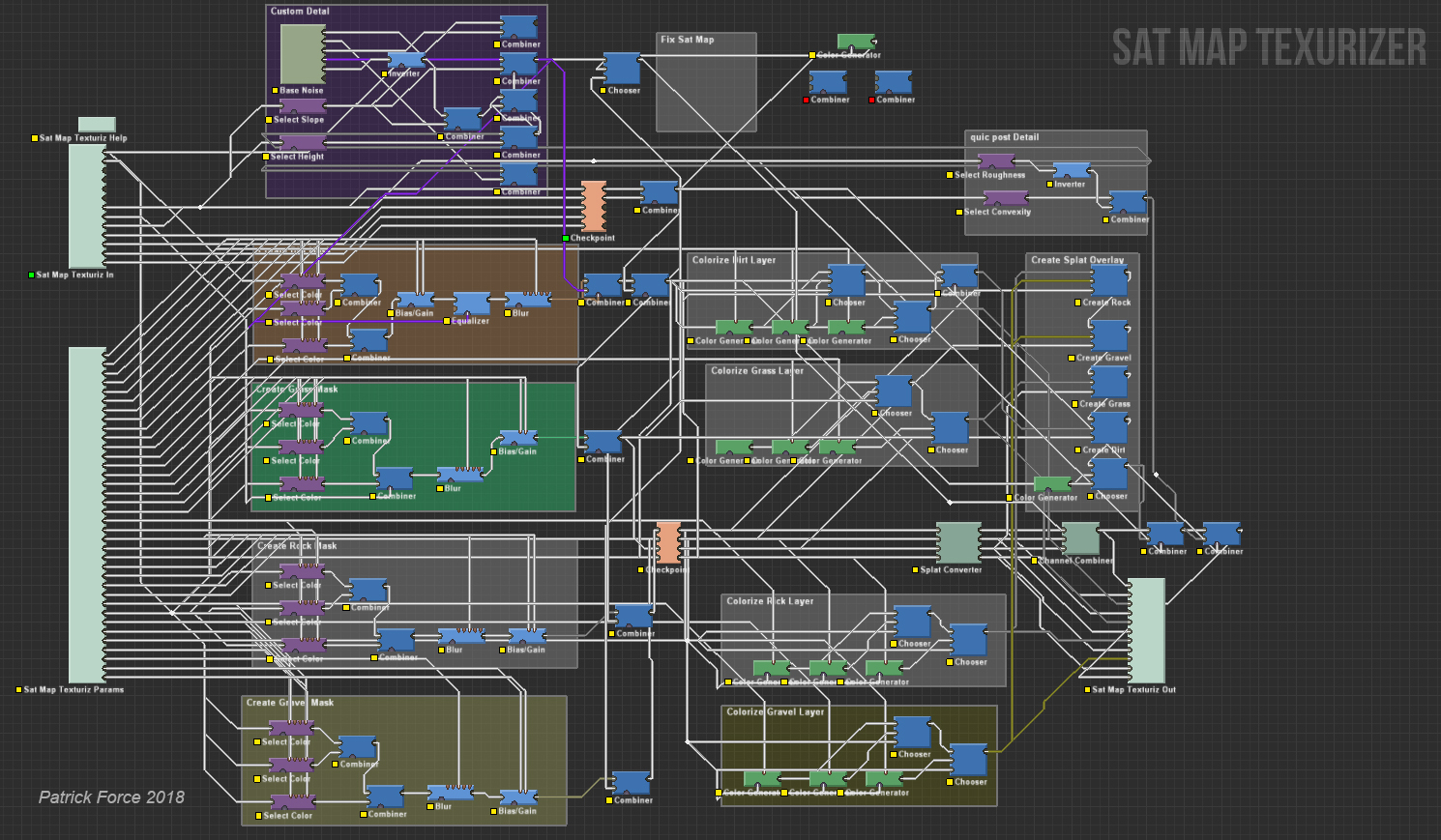 Patrick