So, I am back with another contribution to the Example Worlds/Tutorials. Like the first I shared, this is something Stephen is welcome to adopt if he likes. I'm happy if just sharing it here helps someone. I'm still a long way off from doing this sort of thing professionally. I'm just the type of person who learns best by doing, so really, these projects help me first and foremost.
My focus this time was on Rivers, and I started by rebuilding the example in Tutorial 10. I'm still exploring Artist Point, so this one also includes some PBR material creation. The thing that got me started was actually a problem that discouraged me from using the River device. I posted about this earlier, how some bends in the river cause pinching artifacts on the valley wall the River device creates.
My solution to the problem was to pull out the low frequency portion of the valley cut and subtract it from the source terrain. Then I used the River Channel Mask to blend the riverbed and flood plain back in. The Blurs used in this process removed the artifacts in the river bends. The next step was to use Erosion with the river channel plugged in. Here I ran into a problem with riverbanks blocking the flow of the Erosion, so I created a bit of manual Uplift just before the Erosion, and elevated the land outside the floodplain.
Erosion did erase the edges of the floodplain, and I still got little pools of water when I connected a Create Water device to add tributaries. So, I added another Flow Restructure device, with channel input to ensure it drained properly. I finished up with some texturing, which you can pick apart in the .tmd I'm attaching. I experimented with using Roughness to add a little polish to the rocks and wetness (though it's basically a desert scene) where Erosion flows into the floodplain.
Here's the final results: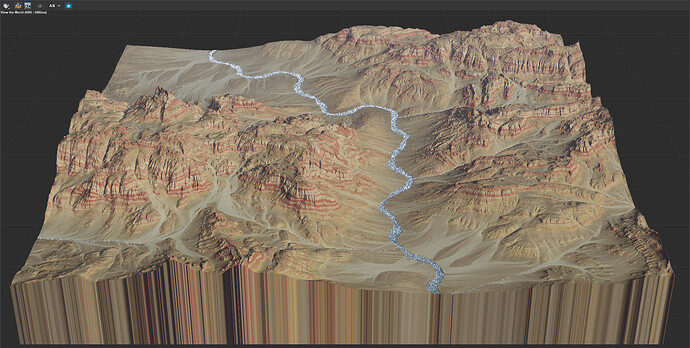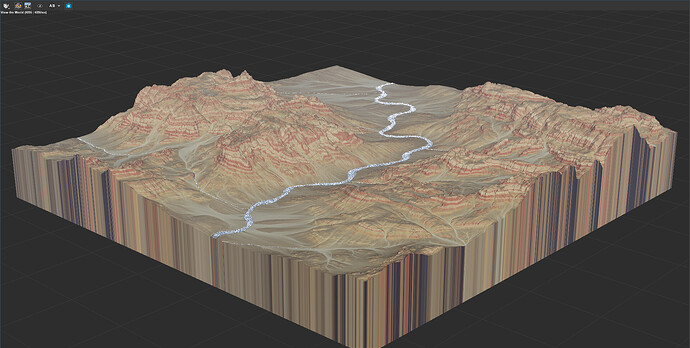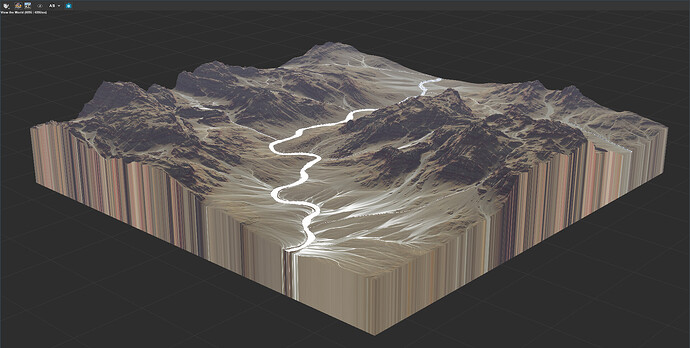 Tutorial 10A - Advanced Rivers.tmd (567.9 KB)