First, a little background. With the new computer has come a lot of resources I wasn't able to utilize before, the most important of which is sheer processing power, allowing me to iterate faster and try new things. I was also able to finally get QGIS to work on this new computer, so my new pastime is taking real world height data, and trying to recreate similar effects in World Machine. My first attempt at this quickly spiraled out of control, so I thought I'd start this thread early, and post updates as I learn more and refine my technique.
The first area I'm looking to recreate is a portion of the Kings Canyon National Park in California. With my recent obsession with the mechanics of geology, specifically plate tectonics, I've been looking more and more closely at mountain ranges and valleys near plate boundaries. California is a great resource for this, as it's a fairly active boundary, and there is an abundance of high quality/resolution height data available from US government agencies.
Here is an image showing the area I'm working on, produced from the aforementioned height data: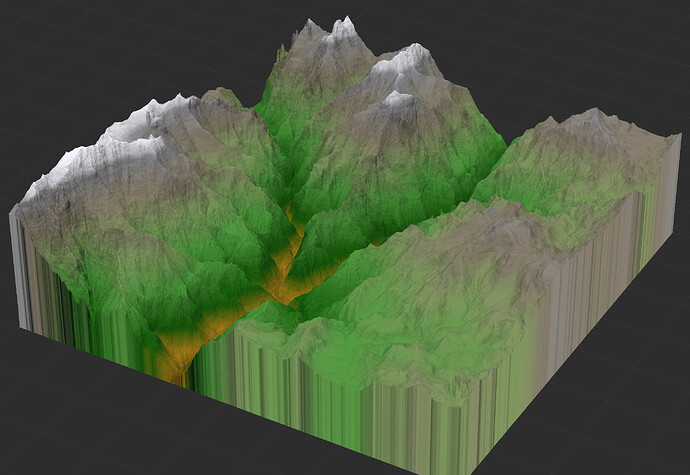 This area had a lot of variation in height, so I thought it would be a good place to start. It also has some very obvious river valleys, which gave me an excuse to learn how to better use the river device, rather than just relying on Flow Reconstruction + Create Water. This first attempt I've made I'm viewing as more a "Proof of concept" as the details aren't quite right. I should note I'm not looking to exactly match the source image, more just recreate the style of terrain.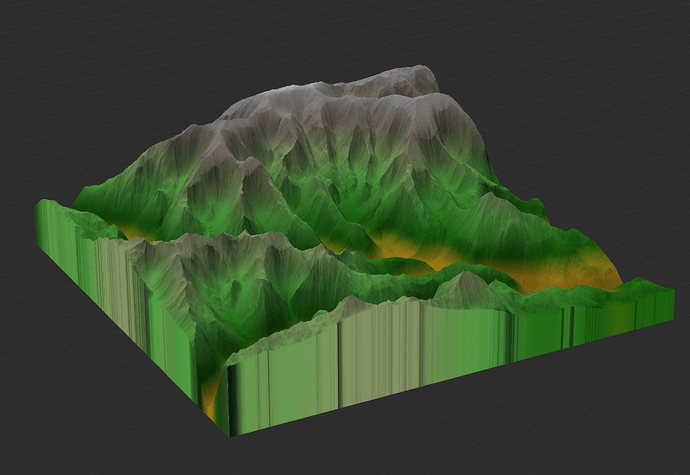 As you can see, there is not nearly enough detail, but I believe it's a good start. Or at least, shows that my process has potential to work. I'll be reworking this from the ground up, and posting results as I figure more out and progress ever closer to the style of Kings Canyon.