Your bug report should include:
What happened: I was creating a macro that uses a Clamp device to clip the low end of the Elevation Range when I discovered that, on building the macro, it was Expanding the range in an odd way instead of clipping it the way it does in preview.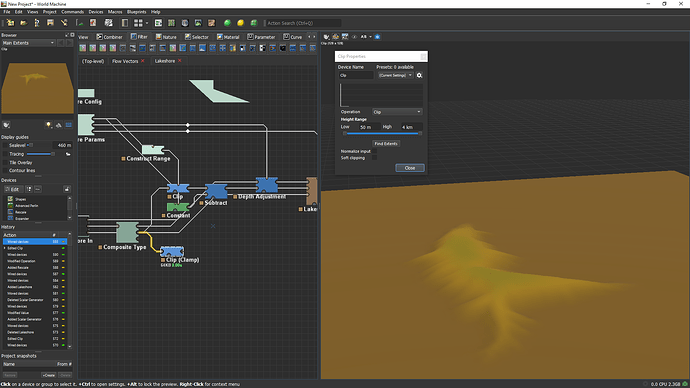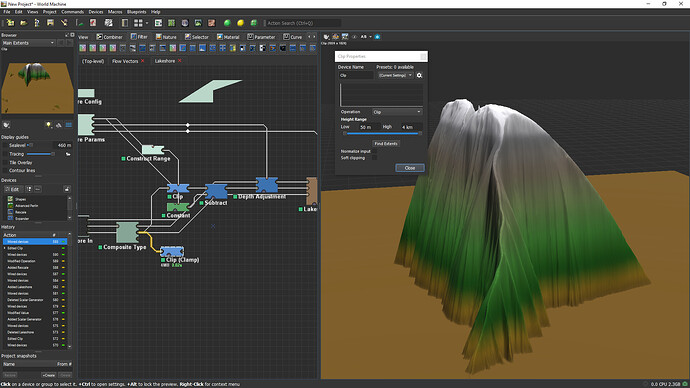 Does it happen consistently, or randomly? The problem is some conflict in the macro and it affected a second Clamp that was not hooked into Parameters or the Construct Range device that are part of the macro. This problem did not occur with the prototype set of devices used to create the macro (restored for debugging).
The steps to reproduce it. Include a screenshot or world file if possible: dev fiddle 211106 01.tmd (285.7 KB)
Edit: Debugging further, I discovered that the output for water depth (when I select the wire itself) has the same effect, so it's the Composite Type device, not the Clamp, that has the issue. Again, this is only happening inside the macro. The same component outside the macro does not behave like this.