My project for the day was inspired by the incredible work of Sergey Kuydin:
Frozen Mountains (World Machine)
The mountain itself was kind of a push-and-pull creation. Not really a hero mountain; just a terrain with each of the features I wanted to do some semi-advanced texturing on.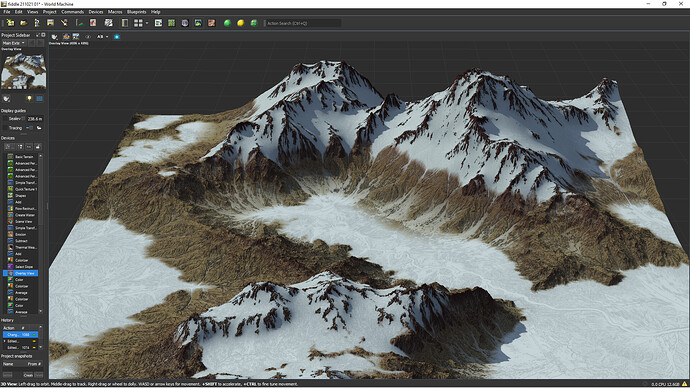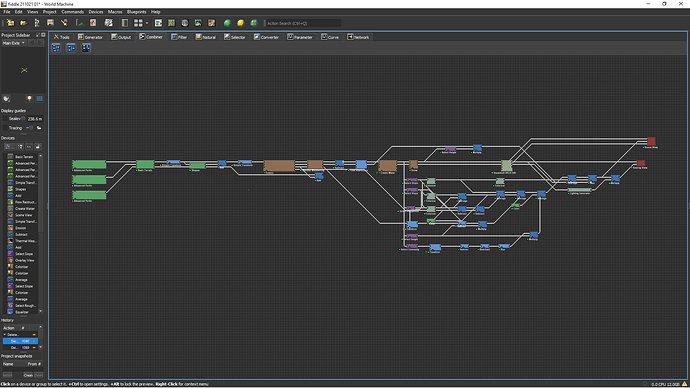 As you can see, my graph is a lot simpler than Sergey's. I really couldn't guess exactly what it took for him to make his Frozen Mountains. I'd love to see an advanced tutorial on something like it, however.
I did like my results, though. That counts for something!