Polygon.dev (1.2 MB)
Splatter Cricular.dev (1.3 MB)
This macro was created for learning Substance Designer's node system and enables the application of Splatter Circular effects using preset graphics or custom inputs. It requires converting the input to local space and is compatible with version 4031 and above.

Simplified version of the polygon macro's effect, but with slower processing speed.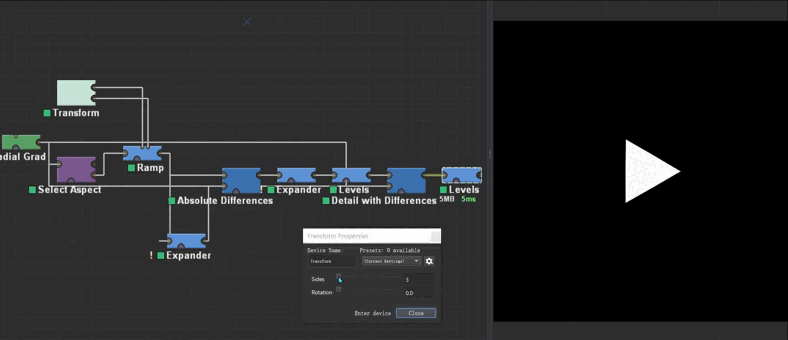 Used for creating vegetation patterns and more.
Even you can iterate repeatedly
Geometric example build.tmd
(4.0 MB)