I gave myself another project for today. This is the second homage to Sergey Kuyden and his Iceland Landscape (World Machine) featured on ArtStation.
Like the last one, the terrain took a bit of push-and-pull to get the right set of features for the texture work I wanted to try. Again, the texturing is somewhat advanced, but not to the degree Sergey's work shows (see the screenshot of his graphs on the webpage). There are still many things he does that I can't puzzle out, but I did get results I'm happy with, which counts for a lot. I haven't gotten around to setting up Daz Studio, so I'm still not finishing up with a proper 3D render. All I can post is screenshots of the WM viewport.
Once again, I'm sharing the file - fiddle 211024 01.tmd (486.2 KB) - for anyone interested in poking through the guts of this one.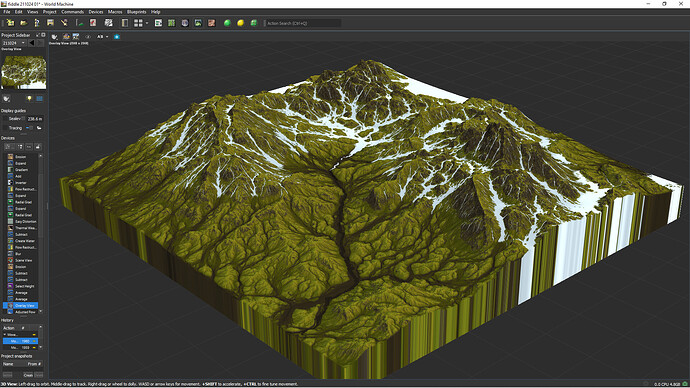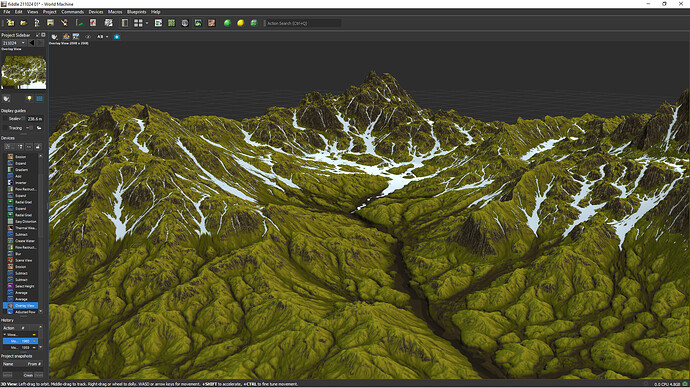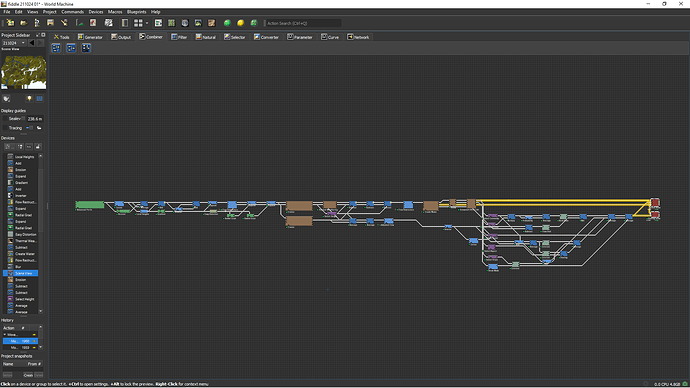 Thanks for taking a look!