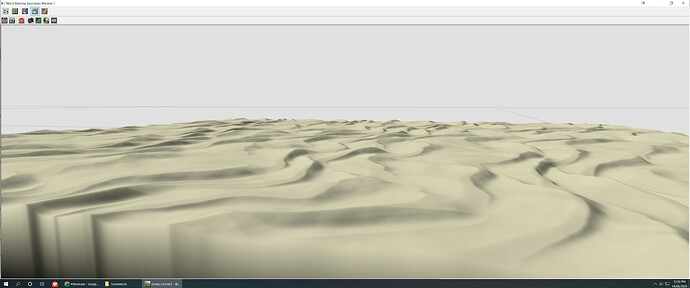 (Project file: https://mega.nz/file/ESpXABRI#f49-ZcxvAqs7kwlAJDjMu2Q5kBURA5HpwAiX4GsWiIg)
(Gallery: https://imgur.com/a/L3B2bef)
Recently I've been working on a method for creating sand dunes.
The final result achieves the look that I want, but as I have gone over my work; I've found the method to be problematic when I try and change the direction of the dunes.
(see galley image 2)
In the project file I've duplicated my setup; with the above having the gradient facing another direction.
(see galley image 3)
As you will see, the dunes do not look the same; instead there is an odd bump/lip on their edge.
(see galley image 1)
The gradient and displacement face roughly the same direction in the original; and I've kept the same difference in the above.
I'am perplexed as to why this is happening; if you guys could take a look and figure out the solution/answer I'd greatly appreciate it.
(Update: thanks to HYLK for helping me realise & solve the issue

)