This project started as working on getting more realistic mountain into foothill into plains transitions. That experiment worked out so well I decided to also attempt some new texturing techniques I wanted to try. Those texturing techniques works out well enough that I decided to try a new (for me) thing and make some farmland patches in the low lying areas. That was where everything going well started to break down a bit, so here's my stopping point for today.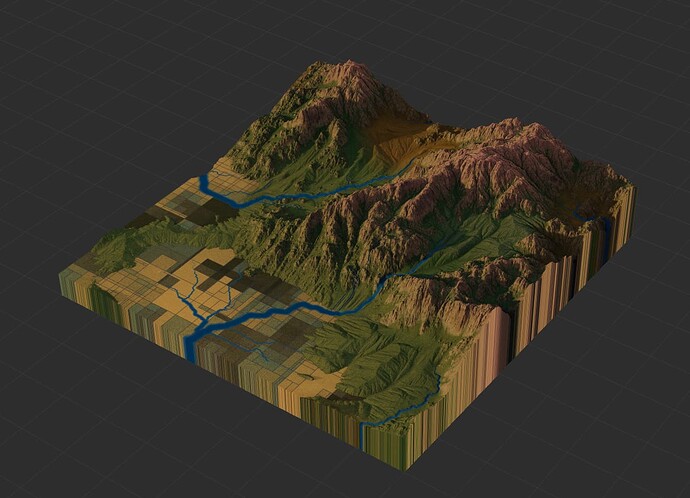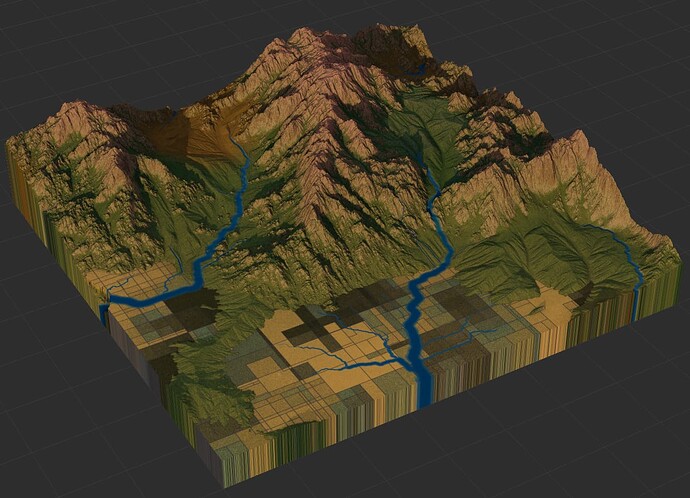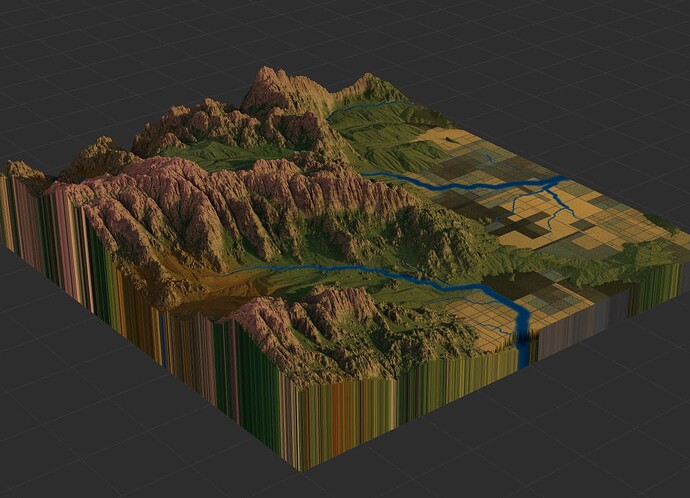 Methodology for the farmland right now involves heavy use of the Crystallize device at multiple scales, which seems to work really well for getting different patch sizes and proportions, and using a Slope Selection with a pixel level square Expander gets me the nice borders between different plots. I want to work on getting a bit more control over the plot map to make it look less like something from Piet Mondrian and more like actual farmland plots.
In any case, let me know what you think!