It would be cool if the UI lets you easily change the number of inputs/outputs of a device. For example, if you have a checkpoint device, and want to change its number of inputs, instead of opening the device, using the slider in there and then closing the device (lots of mouse movement and clicks), why not make it possible to drag the bottom of the device downwards, as shown in this gif: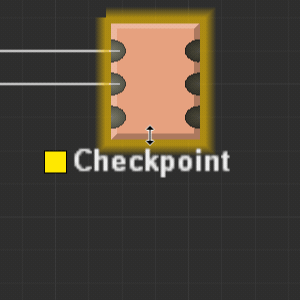 It is a very "simple" thing, and really not necessary, but it makes for a prettier and quicker workflow with more direct feedback of your action. Also it looks cool. Devices that could benefit of such a mechanic are:
Bankselector
Checkpoint devices
Height Splitter
Instance Scattering
Multi Chooser
Route Picker
Router
Texture Weightmap
An added benefit: No longer will the device's position change when you alter the number of inputs/outputs.