Hey, I'm making a map (a mod) for BeamNG, it's a driving simulator and I decided to make the map using WM.
After I finished the map I tried making the roads using the in-game world editor but it was too complicated due to the size of the map, so I decided making them in WM following the tutorial 9. The roads look good, but the problem is on the curves.
In real-life, some curves are slightly angled like on the next image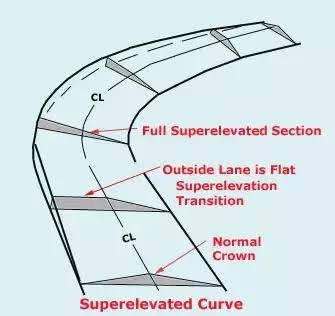 This is really important to keep a realistic driving experience. Is there any way I can do this in WM?
Thank you.