Hi,
Disclaimer:
I know this is quite an old problem but I think it is still a big problem especially when creating islands. I am using Mt. Rainier Build 4020
What is the problem?
When using the geological time-enhancement feature on erosions some weird stuff happens at extent edges. As far as I can tell terrain is somehow being lifted up and creates unwanted results.
How to reproduce?
Create a new file and add some landmass via an advanced perlin, voronoi or the likes. You can also try creating an island, I mostly use a layout node for that. Once the landmass is done add an erosion. Now observe how the final result changes when using the erosion with and without geological time-enhancement.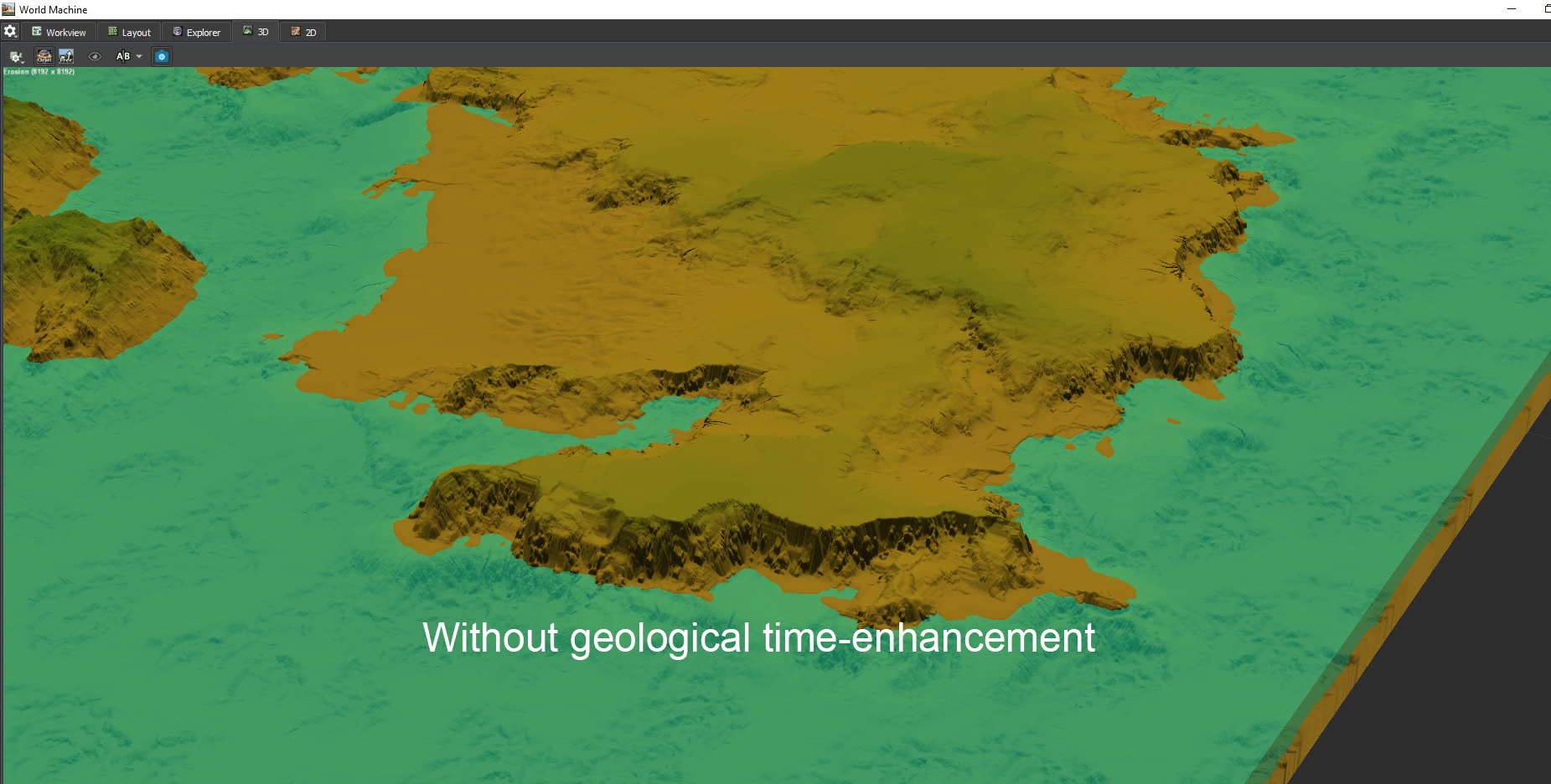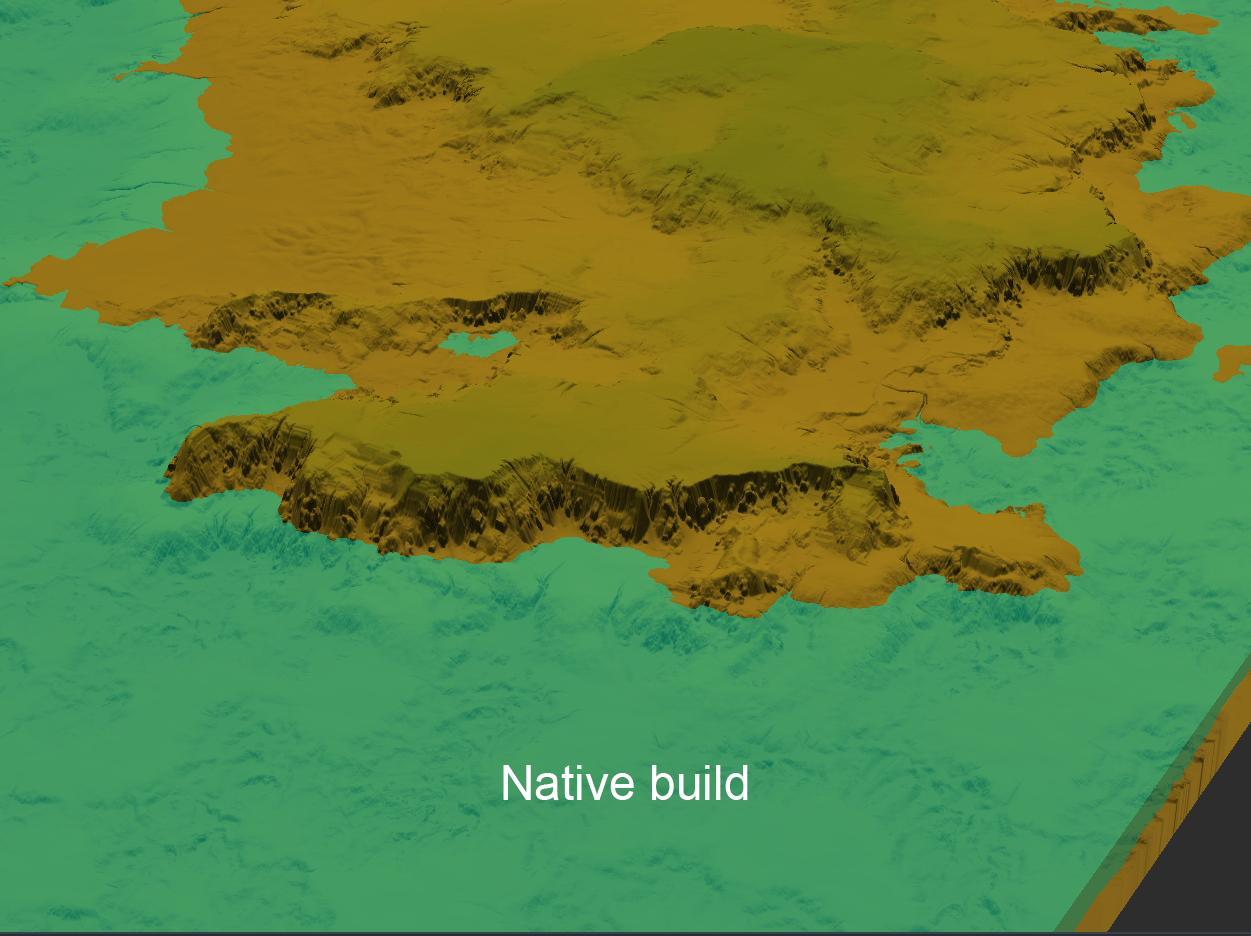 Imo this is a big problem because the Geological-time enhancement has a very nice effect on the terrain but it becomes unpredicatble at extent edges and hard to predict what the tiled build result might look like.
Is there possibly any way to mitigate this problem and can we hope for a fix in the future? Frankly I am astouned this bug has persisted so long, maybe it is not easy to fix?
Thanks!