Hi all,
I am currently trying to work out a workflow (huehue) for a little project I have. In this project I want to create different islands of different sizes which are then later put back together to form the game world. For hardware, rendering time and organizational reasons I want to create each island in a seperate WM file (different resolutions and extent sizes but the same m/px ratio) and already prepared a node-setup that islands can easily be created and ensure the same look and quality.
Currently I run into the problem that in World Machine many devices are resolution dependent (like Erosion) which can result in that erosion on smaller islands looks different than on bigger islands. Now I try to mitigate or solve this problem, but I am not sure how.
Here you can see how different resolutions/extent sizes impact the outcome of the same island: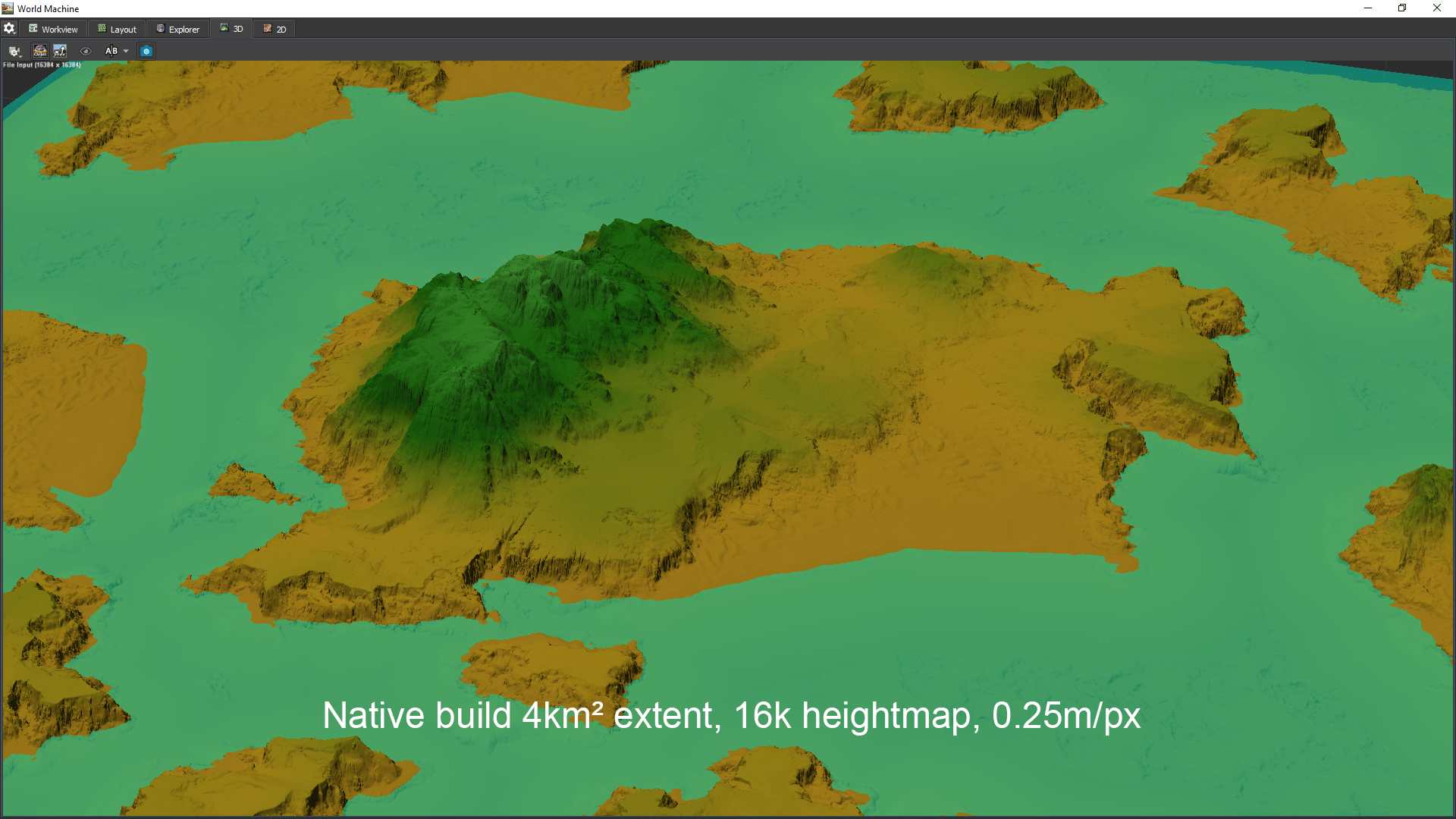 Here are some ideas I came up with:
Create all islands in a big extent and high resolution and crop the outputs later → Results in high rendering time and ram consumption due to high resolution
Create all islands in a big extent and high resolution and use tiled build to get the separated render in the correct crop and resolution → Unsure if tiled build works the same as just using a smaller extent and introducing the same problems again? Also there is this problem too
Do you maybe have ideas how to solve this? Thanks!