Haven't been able to find anything on this so far, so if I've just missed a forum or blog post about it, let me know. It might just be due to my inability to describe the issue.
Since upgrading to the LTE version, I've been having this weird issue where the color inside devices just randomly leaves the device and goes all willy nilly over the node network. I'm not sure if that's the best way to describe it, so I'm attaching a screenshot just to be sure.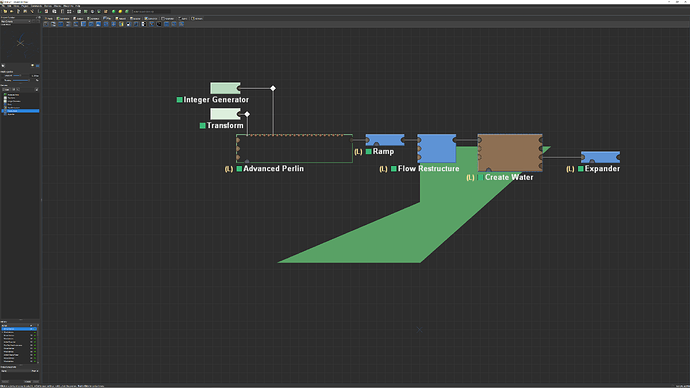 In this screenshot, it's happening after a network has started to be set up, but the same issue will crop up even if there's only one device in the network.
Including tech specs in case it's a problem with my computer/hardware rather than a known software issue.
CPU: AMD Ryzen 5 2600X
GPU: AMD Radeon RX 5700 XT 8GB
RAM: 16GB DDR4-2667 (2x8GB)
Monitors: BenQ PD2700U (27" IPS) (x2)
Display Resolution: 3840x2160 (x2)
Display Scaling: 100%
Monitor Connection: DisplayPort
OS: Windows 10 Home Edition (20H2)
Issue is present at lower resolutions, across all tested display cables (DisplayPort, HDMI, VGA, and DVI), all display scaling sizes, and when using an Nvidia GTX 760 (the only other GPU I have on hand). The shape of the colors once outside of the device is not consistent, it kinda just flashes all over the place.