Hi World Machine community!
First, some background/context for this:
Wilbur is another terraforming program that seems to have started development sometime late 90s/early 2000's, and is still being updated. (latest Feb. 2019)
It works using filters and is a non-node based program, but it's strong point is incise flow, which can create realistic fractal mountain chains via flowing and subtracting from the terrain, which creates realistic mountain branches.
(Example from a Discord server, someone imported the heightmap from Wilbur.)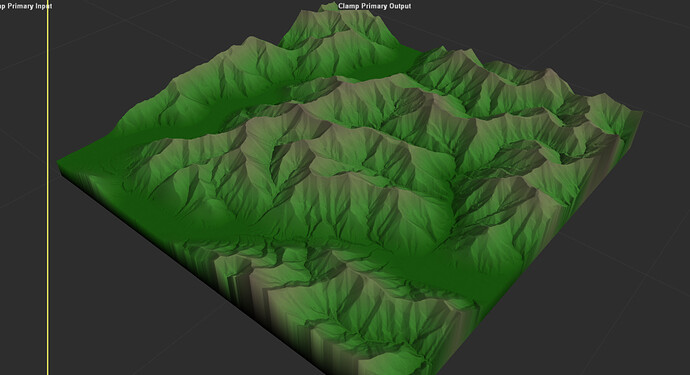 I was wondering how I could replicate this only in World Machine, and have any kind of heightmap as a base.