How exactly are the variable inputs on the heightmap/bitmap output devices supposed to work?
I'm trying to use an automation variable to drive a filename, but the automation variable device only supports float values??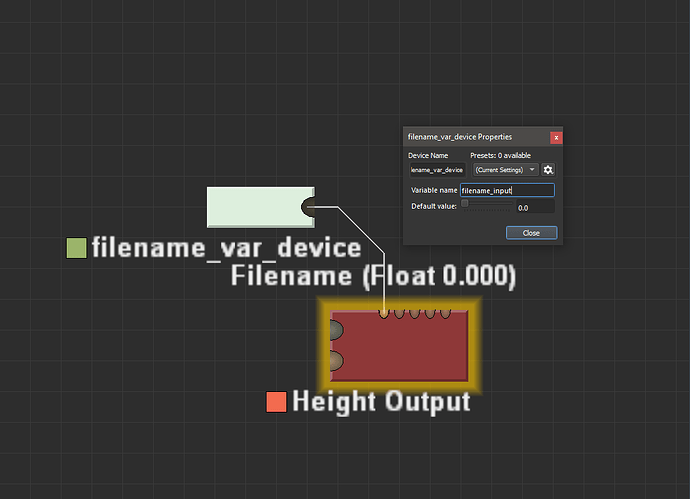 What am I missing? what should I plug into these variable slots to be able to drive the device's parameters?