So for a 2D top down view of the map I really love using Scene View. By combining a few quick texture, costal texture, and water textures I've come up with a great image. What I would like to do is find a way to export the Scene view out. While I know I could export the bit map and texture maps, it's that 3D view within the 2D image that I'm looking for to share with others.
Currently I'm having to screen shot the image and share that, but I feel I lose a lot of the detail that I would otherwise get if I could just export the scene view at the proper resolution. My question is, how can I recreate the scene view but have the ability to export out the image as I want it? Where it applies all the texture values AND the height map appropriately like Scene View does.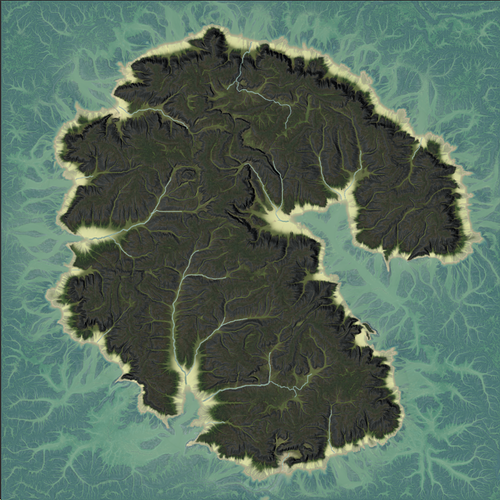 The picture is an example of what I want the image to look like, but I want to be able to export it at the 8K resolution instead of just screen shotting and having a low res version of the map.