Hi'yall! I'm Brian. I go way back in the WM Forum community, but I'm back for a return.
Anyways, I've just updated my World Machine license (took me long enough!) and I like the new changes a lot. Glad to be back with the latest World Machine.
One small feature I noticed missing (or perhaps just hidden really well), though, is a small feature I actually requested almost a decade ago.
It soon became "Show information about this output" button in earlier World Machine releases, shown here: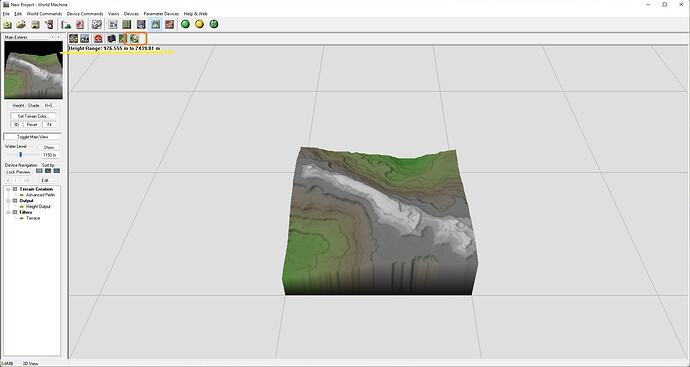 Any chance we could see this feature again, or (if it still exists) could someone point me to where it is?
I do see the "Show elevation of the terrain under the cursor" feature in Layout View in current releases, but that's not quite the same.
I still use a couple of "traditional"-style game engines (such as Godot Engine) where good ol' fashion inputting the heightmap (heightfield) elevation info is need, and that little info feature was pretty handy.
Anyways, I like what you've done with the place, Stephen!