Hi!
I was hoping to use world machine to help me quickly build out a large world in UE5 but am having issues lining up the UE5 landscapes imported from WM.
I created the height output files in WM by shifting the origin in project settings.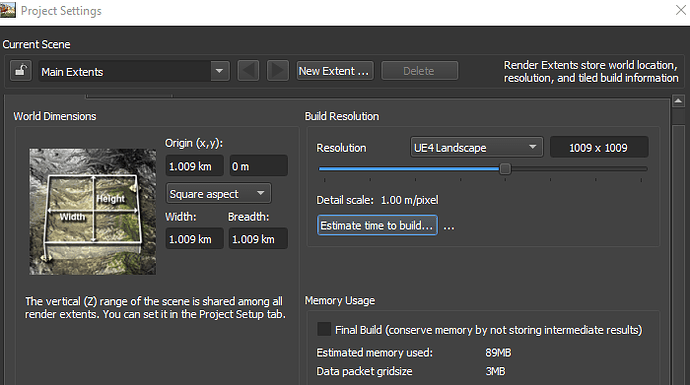 In WM this appears to work fine. However upon importing into UE5 and shifting the landscape to where it should be positioned the landscapes do not connect.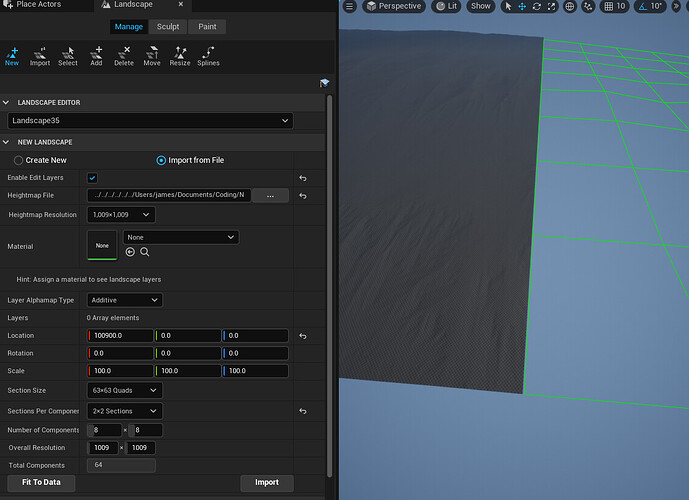 There seems to be a 1 meter shift in the x axis which I presume is from some sort of padding pixel which I have seen references to but haven't figured out how to disable. But the main issue is that the heightmaps just don't fit together, even if I reduce the translation to 100800 (or 1.008km) there is a significant difference in the height of the layers.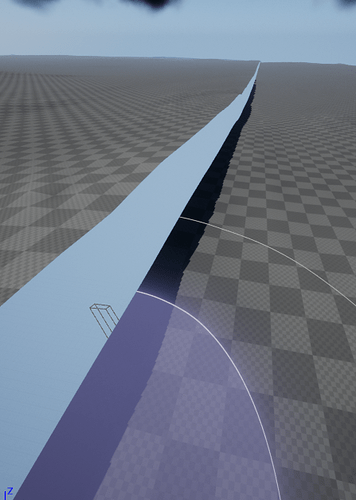 I was hoping to use this method along with the greater resolutions and tiles in the professional version to quickly build very large maps but have been unable to get a prototype working on the trial version.
Is this even possible?
I'm not sure if I'm going wrong in UE or WM so apologies if this is the wrong forum.
Any help would be appreciated!
What I've tried so far:
I am 100% certain the layers are oriented so that they should connect
Set project elevation quick scale to 2.048km (apparently UE likes max Z multiples of 512)