Unlike the rest of World Machine, the output of the "Create Water" device looks really really bad! It would work if you are designing something like Minecraft, but for realistic scenes it just won't cut it.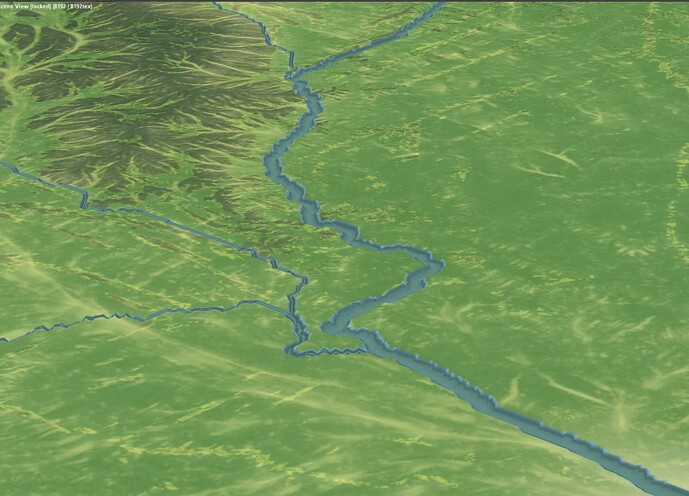 Is there any way to make Create Water output more natural looking rivers, with riverbanks with a nice falloff, and not those weird and heavily pixelated chasms? I have tried using the Erosion device with a channeled erosion setting masked by tributary mask coming from Create Water, with a bit of blur, which helps a bit inside World Machine and gives me some nice banks, but obviously it does nothing to the Water system… which will still keep its original shape and therefore will be unusable both as a mesh or a texture.
Any solutions for eroding some nice riverbanks and updating the water system to reflect these changes? I would really like to use a water mesh generated from World Machine, because when your terrain is big and has many rivers it is a massive pain to build them rivers by hand.
Thanks a lot for all the help you guys have been giving me so far